Description
This hat belongs to the most exclusive and classic range within Borsalino's collection, which features models created with the most precious mixed colors, obtained through a skillful combination of research and tradition.
Leopardo, is a Superior Quality, 100%  ̈Feltro melousine maculato ̈, Velour-effect soft felt hat.
An Impressive, Elegant, Velour hat, with Leopard motifs and a large brim. A Made in Italy masterpiece, produced by hand in the historic Borsalino factory in Alessandria.
For the woman that cannot go unnoticed .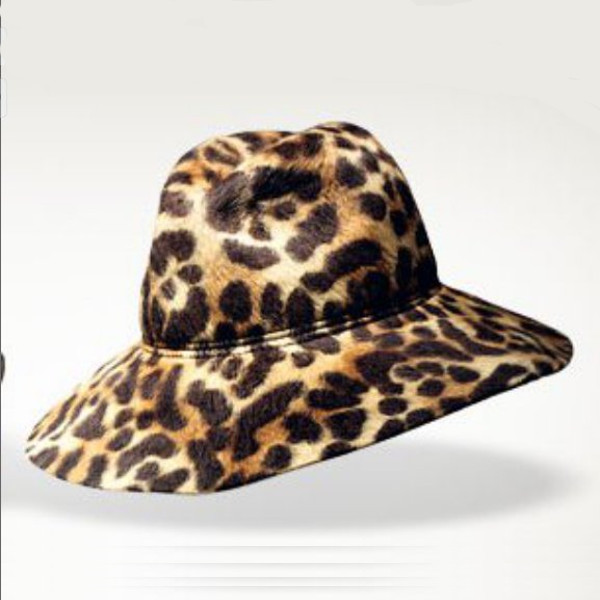 How to take care of your Borsalino felt hat: To maintain the shape, hold it simultaneously from the front and back of the brim. Avoid always hanging it on the same side. During the warmer months, store it in a moth-protected box. If the hat gets wet, allow it to dry upside down on a flat surface. Avoid dirty or greasy hands coming into contact with the hat. To dust the hat, use a soft brush with dark bristles for dark-coloured hats and light-coloured bristles for light-coloured hats. To remove any stains, use a damp cloth, a small-pored sponge or an eraser, applying only light pressure in a clockwise direction.